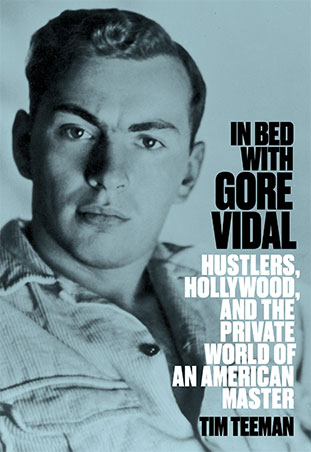 Get the book
Gore Vidal, who died in July 2012, claimed there was no such thing as "gay," only gay sexual acts. But what was the truth about his sex life and sexuality—and how did it affect and influence his writing and public life?
Listen to Tim talk about the book
About Tim
Tim Teeman is an award-winning journalist, author and broadcaster
He is a Senior Editor and Writer at The Daily Beast, overseeing a team of writers covering a diverse range of subjects.
Tim is also a feature writer and interviewer, and The Daily Beast's theater critic.
Tim's work has won awards at the New York Press Club and the Los Angeles Press Club, and been honored by NLGJA, The Association of LGBTQ Journalists.
November 2017: Tim was nominated for four 2017 Los Angeles Press Club National Arts & Entertainment Awards for Journalist of the Year, Theater Critic of the Year, Interview of the Year for his profile of comic and author Bob Smith and Obituary/In Appreciation feature of the Year for his writing on George Michael.
More about Tim